Utica Michigan Lawyer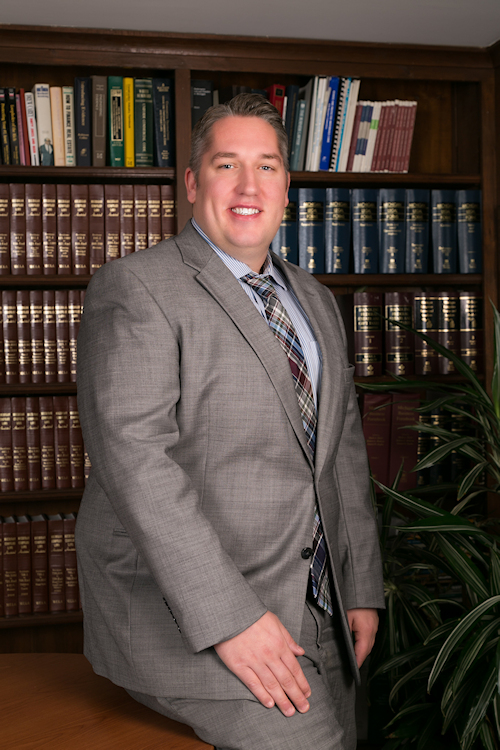 Andre Laubach, Attorney at Law, Utica, Michigan
Phone: (586) 726-5742
Mobile: (586) 944 8621
Fax: (586) 726-5598
Email: Email Me
As associate attorney of our Utica, Michigan firm, attorney Laubach provides clients with personal and efficient representation that is designed to achieve his client's goals.
Attorney Andre Laubach offers individuals knowledge gained in several years of experience in law and a lifetime of living in the Macomb-area community. He has practiced in Macomb, Oakland and Wayne counties in the following areas of law:
---
Focus Practice Areas:
Areas of Practice:
Probate: Estate Administration
Probate: Litigation
Estate Planning: Wills, Trusts Powers of Attorney, Patient Advocate Designations
Real Estate: Leases and Land Contracts
Real Estate: Landlord-Tenant Rights and Litigation
Real Estate: For Sale By Owner, Deeds, Purchase Agreements, Closings
Real Estate: Land Contract Forfeiture, Mortgage Foreclosure (creditor side)
Criminal Law: Operating Under the Influence of Alcohol/Drugs, Probation violation
Criminal Law: Possession of Illegal Substances
Criminal Law: Traffic Offenses (pleas to no point offenses), civil infractions, misdemeanors
Civil Litigation: Contract Disputes
Civil Litigation: Negotiations, Settlements, Motion Practice and Trial
Bar Admissions:
Education:
Thomas M. Cooley Law School, Auburn Hills Michigan, 2010, J.D.
Central Michigan University, Mt. Pleasant, Michigan, 2007, B.S.
Awards, Honors and Community Involvement:
Macomb County Bar Association, Member
State of Michigan Bar Association, Member
Rochester Bar Association, Member
Utica-Shelby Township Kiwanis Club, Member, Current President
Michigan District of Kiwanis Division Three, Lt. Governor Elect
Oakland County Circuit Court, former clerk, Hon. Michael Warren
Neighborhood Legal Services, Redford, Michigan
BNI (Business Networking International) Titanium Chapter
Phi Iota Chi Property Association of Alpha Chi Rho, President
Phi Iota Chi Chapter of Alpha Chi Rho, Past President
Graduated Cum Laude, Thomas M. Cooley Law School, 2007
Fraternities/Sororities:
If you would like to speak with Mr. Laubach about a legal issue or have any other questions, please e-mail our firm or call toll-free 1-866-TULL-LAW (885-5529). Our office building is conveniently located in the heart of Utica, Michigan, at the southwest corner of Hall Road (M-59) and Van Dyke Avenue. Evening or weekend hours are available by appointment. Home visits are available for the elderly and those with special needs. Credit cards accepted.