Utica, Michigan Construction Law Attorneys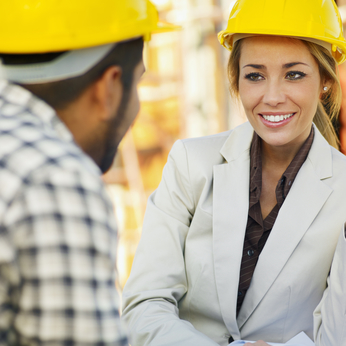 If you are a contractor, subcontractor, owner or supplier, you will have to make a number of legal decisions during the course of a commercial or residential construction project. A missing phrase in a contract, failure to file a document by the deadline or unfavorable terms in a purchase agreement may have a serious impact on your investment.
Attorney Douglas Tull and Attorney Thomas Strasz have been practicing construction law in Macomb County, Oakland County and St. Clair County for over 30 years. Mr. Tull on the construction side, and Mr. Strasz on the title side. They both use their years of experience and the relationships they have developed in area communities for the benefit of their clients. If you would like to speak with Doug or Tom, please contact our Utica office.
Our construction law practice
Attorneys Tull and Strasz assist our clients with a wide range of legal services related to construction and land development, including:
Advice about and drafting of building agreements, subcontracts, notices of commencement, notices of furnishing, claims of lien, sworn statements
Purchase and residential building agreements
Preparation of liens and perfection of liens and bonds for electricians, plumbers, builders and other subcontractors
Claims under the Michigan Builder's Trust Fund Act
Foreclosure, filing of liens, title searches
Real estate purchase issues
Zoning
Delay and defect claims
Counsel regarding construction litigation
As in other areas of business law, construction litigation is an expensive, but sometimes necessary, way to resolve disputes regarding nonpayment, quality or completion. In a specific case, there may be a more suitable way to resolve the dispute or it may simply not be worth the money to pursue or defend a claim. Attorneys Tull and Strasz will offer you realistic advice based on the particulars of your situation.
Early in his career, attorney Tull was involved in a case that established that the Builder's Trust Fund Act did not apply to public construction contracts. We invite you to read about representative cases he has handled.
If you have a claim of lien, do not wait
Timing is critical in the preparation and filing of a claim of lien, and in the next phase of construction litigation, perfecting the lien. You may be concerned about the effect that filing a lien will have on your business relationships.
Attorney Tull makes a point of getting to know our clients' businesses well. He will give you frank advice regarding the projected cost and likely outcome of litigation. Neither Doug nor Tom will not make money at your expense by pushing you into the courtroom if there is a better way to proceed or resolve your dispute.
If you would like to speak with Doug or Tom or have any other questions, please call toll-free, 1-866-TULL-LAW (885-5529), or e-mail our firm. Our office is conveniently located in the heart of Utica, Michigan, at the southwest corner of Hall Road (M-59) and Van Dyke Avenue. (Map and directions) Evening or weekend hours are available by appointment. Home visits are available for the elderly and those with special needs. Credit cards accepted.