Estate Planning Attorneys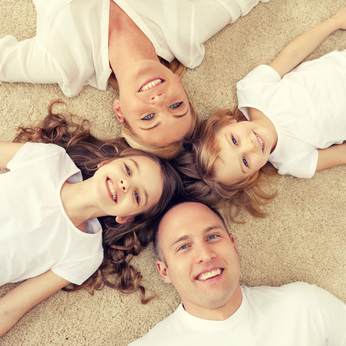 Estate planning involves far more than drafting a will. Do you want to avoid probate? If so, why? Should you be concerned about having to pay federal estate taxes? If you are a business owner, do you have a succession plan in place for your business? Do you need a trust, or is a will sufficient? Does a "Will" avoid probate? You can get answers to these and your other estate planning questions from the attorneys at TULL & LAUBACH.
Estate planning and asset protection
Attorneys Douglas A. Tull and Andre A. Laubach have over 40 years of experience in estate planning for clients throughout Macomb, Oakland, Wayne and St. Clair counties in Michigan. At TULL & LAUBACH, Attorneys at Law, our clients often include individuals with large personal estates and those who own businesses – people who are at great financial (and peace of mind) risk if they do not take steps to develop a plan for the succession of their business or the proper disposition of their estates upon their demise. If you would like to meet with Mr. Tull or Mr Laubach and discuss your estate planning needs, please contact our Utica office. The first visit is complementary. We will help show you what your options are for planning the disposition of your estate upon your death (or upon your incompetency).
We will discuss your personal and professional needs in light of your assets and personal situation, suggest the most practical measures to help you achieve your objectives, and, draft custom documents to see your wishes are carried out according to your plan.
Estate Planning – Services we provide include the following:
Estate planning consultation and analysis of your estate and estate plan
Drafting and review of wills, revocable and irrevocable trusts, powers of attorney, patient advocate designations (durable medical powers of attorney), certificates of trust and related estate planning documents
Cooperative work with your tax accountant and financial advisor
General probate advice and guidance
Trust funding
Retitling of real estate for joint ownership
Lady Bird deeds (transfer on death deeds)
Anatomical gifts
Guidance about

What to do when your loved one has just passed away.
If a parent has died and you've been named Trustee, what do you do?
If you would like speak with the attorneys at TULL & LAUBACH about estate planning or have any other questions, please call locally, 586-726-5742, toll-free, 1-866-TULL-LAW (885-5529), or e-mail our firm. Our office is conveniently located in the heart of Utica, Michigan, at the southwest corner of Hall Road (M-59) and Van Dyke Avenue. (Map and directions ) Evening or weekend hours are available by appointment. Home visits are available for the elderly and those with special needs. Avoid the unnecessary expense of a conservatorship, probate or guardianship with a few simple measures. Credit cards accepted.